Gift certificates are now available in our store.
Friday 5 pm – 8 pm Saturday 11 am – 5 pm Sunday 12 am – 4 pm And by appointment only due to Covid.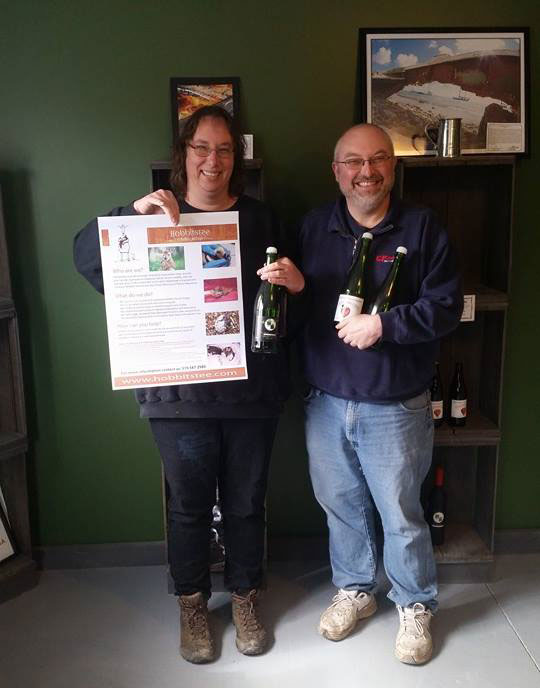 People often ask us if they can return empty wine bottles to us when they have finished with them. This inspired us…
Meet the operators of the Hobbitstee Wildlife refuge. These are the folks that you call when you find an injured, wild animal. They rehabilitate, care for, and hopefully release these injured animals right back into the wild. This is a service that benefits all of us, and is mostly done on donations.
Bains Road Cider is proud to announce that we will now be accepting our empty bottles back on behalf of Hobbitstee. The bottles will be donated to them to return and help fund this wonderful service.
Thank you, Hobbitstee, for all that you do to help our wildlife.